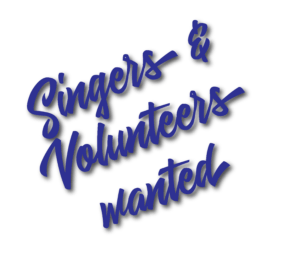 DO YOU LIKE TO SING?
ARE YOU LOOKING FOR SOMETHING FUN AND MEANINGFUL TO DO IN WITH YOUR SPARE TIME? 
SCC IS LOOKING FOR ALL VOICE TYPES (SATB)… ALL STYLES AND EXPERIENCE LEVELS ARE WELCOME.
NOT A SINGER BUT WANT TO BE INVOLVED? WE ARE ALWAYS LOOKING FOR FUN, ENERGETIC AND TALENTED PEOPLE TO BE A PART OF OUR NON-SINGING MEMBERS AND VOLUNTEERS.